My second day in Sydney included long, long walks in the city. Indeed. summer is different in a tropical country. Their summer had blistering sunshine, but "cold" winds. As a matter of perspective, this "cold" is anything below 26 degrees celsius. This weather, me likey!
So, just the usual city walk, from markets to parks to your usual meeting places. In order to get your bearings correct, a lengthy walk around city center is much recommended. Flashforward, all the Australian streets are either George, Albert, Mary, Ann, and their brethren of monarchial names. However, I found no Henry street -it's nothing against the house of Tudors (I hope), Elizabeth Street was very common.
After much walking, and doing the Sydney sight checklist, I realised that the city was a brick forest. In contrast to our beloved Manila's rich cement and wood plank history, theirs is a milieu of brick in an assortment of earthen hues.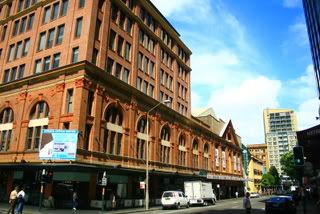 Apart from that, Sydney boasts its harbours. No great civilisation has really flourished in the absence of water, and this city simply revels in it. Tada, Harbour Bridge! A Sydney icon. Whoops, they haven't taken down the New Years hourglass (to further spite me for missing the festivities).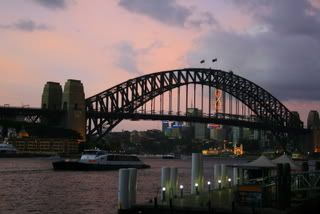 This one here is a traditional bridgehouse, dressed in the well-loved yellow and green, and marks one of the first bridges when Sydney was first inhabited. Or that's the story I think I remember reading from a pamphlet nearby.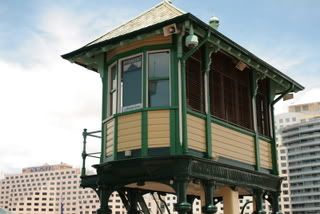 And as a parting shot, you all know the Sydney Opera House.