So, not to be oblivious and insensitive, but when Typhoon Frank tore apart Manila, we were busy with an impromptu adieu to summer. I've never been Pangasinan for more than 4 hours (just passing through!), and reaching one of the westernmost points of Luzon was indeed an interesting sight.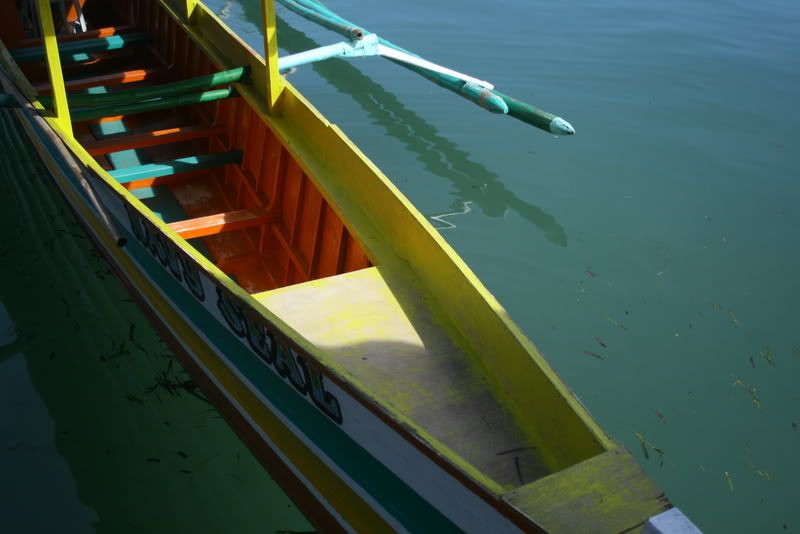 I've been meaning to return to Hanoi and take a boat at Halong Bay, but a day at Hundred Islands suited me just fine. So as a mini-review, the place was awesome not just because of the great natural wonders surrounding you; but I loved it because I felt that it was an easy thing to do. Let me explain, if I was backpacking across SE Asia, and wanted to see Hundred Islands, it's such a breeze to take a bus to Alaminos, hire a trike to Lucap (the seaside barangay), then hire a boat for the whole day. All rates are fixed and posted at the tourist center, so you don't have to worry being ripped off. Rates for the boats go lower if you stay at one of the nearby lodges. Total expenses for the 2-day trip? 2.1k, very reasonable.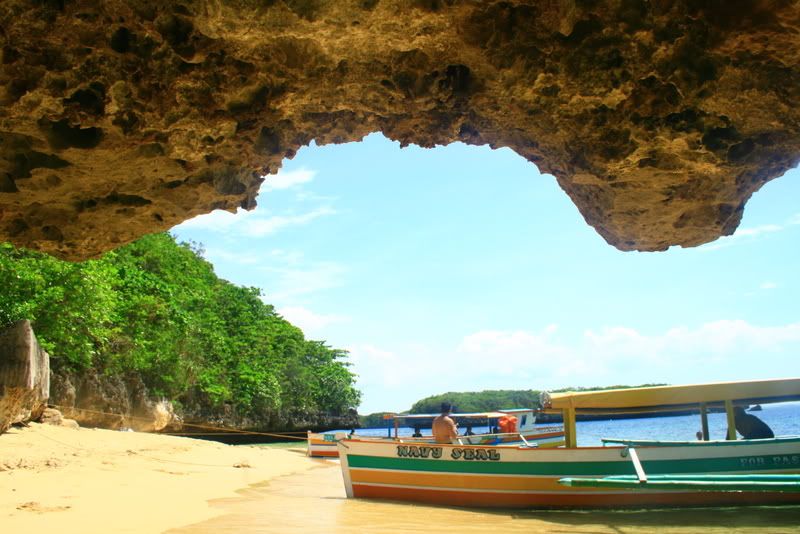 There are a bunch of (developed) islands to choose from, but the pic above was where we had our packed lunch: we had it half-swimming in the water, and under this cove. It's really one of the more unique, local, and most enjoyable vacations I've had in recent memory. The summary? See below: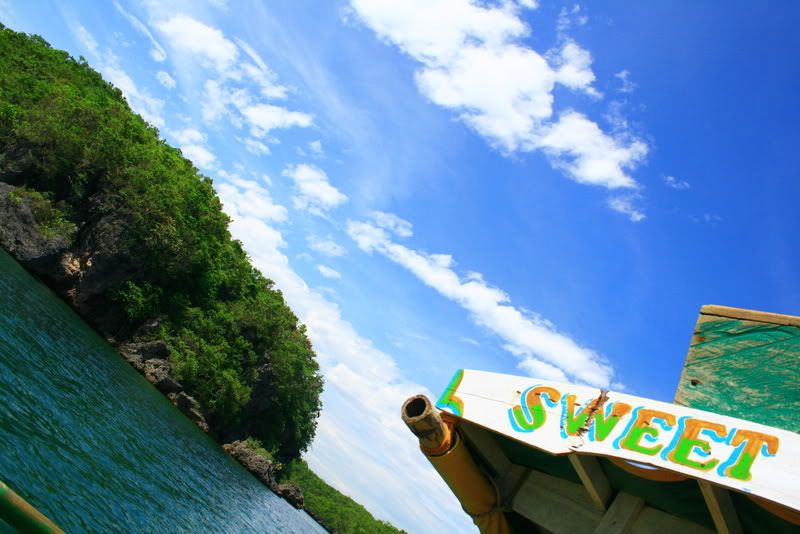 ps. As a parting shot, we jumped of a cliff into the water in one of the islands. Good thing a friend was sissy enough to chicken out and take the video.
Juuuump!