My only mistake with booking that Great Wall Hike is doing it on the first full day of my trip. I had underestimated on how taxing the trip would be, with its steep inclines, and continuous slopes. That, or I had overestimated my level of fitness (insert witty, sarcastic remark here). My BMI may not be ideal (yet), but I'm not frail nor
lampa
, so I expected a good workout. So, having said that, be prepared for the Jinshaling-Simatai trek, it's a tortuous ride, but an fantastic exhilarating one.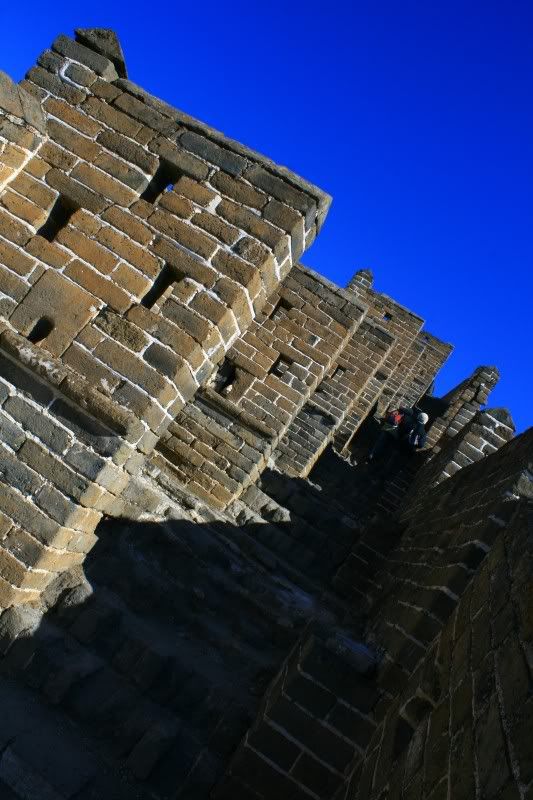 With that out of the way, here's how the trip went. I signed up a group trip in CouchSurfing and that effort netted 9 participants, including my 2 roommates. Transportation cost 115 CNY and entrance fees to the park totalled 85 CNY for Jinshaling, Simatai and the Simatai suspension bridge. Our driver dropped us off at Jinshaling, and picked us up at Simatai 5 hours later. Some things that you need prior to the climb: it's a 12km walkathon, so bring good shoes. There aren't any food stops, so make sure you have enough sustenance. Vendors will hound you as usual, and the prices aren't so bad to be honest. 40 Pesos for a bottle of mineral water may be expensive, but it'll save the 67-year old lady (and her knees) from following you. I didn't buy, as I brought 1.5 liters of water.
There will be 32 awesome towers on the trip spread across some 12 kilometers. The weather was fantastic when I got there, the wind was breezy, sun was shining, and the temperature was a reasonable 3 degrees. It was a nice crisp walk, but I was sweating buckets due to the physical exertion of climbing the steps.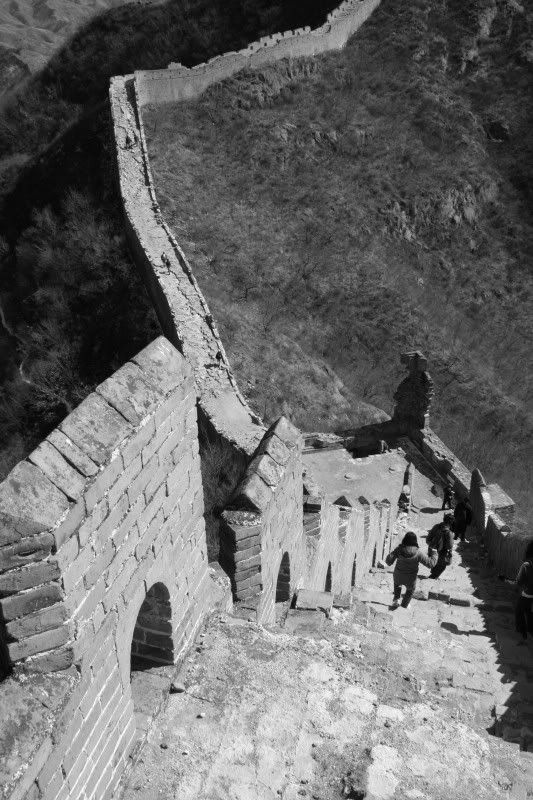 So enough of the chatter, I'll just let the photos do the talking. Don't forget, this is the Jinshaling/Simatai portion, which is different from the touristy Badaling section, replete with *I Survived The Great Wall* shirts. Don't go there if you want an intimate, rustic memory of the Great Wall. The sore hamstrings, quads, knees, ankles and calves are truly worth it.