Yes, I missed the fireworks to usher in 2008, but since the party hat is always on this side of Down Under, it didn't take me long to see the whole city have a major throwdown. Sydney Festival was just around the block, choosing select CBD streets and pubs, but I decided to have one on Saint Martin Place. And since an SLR camera won't fit any of my pockets, here's the only pic I got.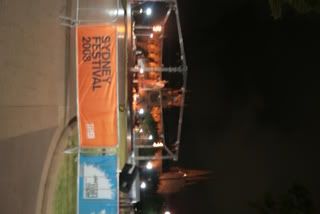 Earlier was a day for the beach. Bondi beach was the obvious choice, and being a bit too headstrong in searching for the beach, I ended up in a retirement home district, where the mean age was 40 years above mine. Yes, give me a pat on the back. Apart from that, I earned a mildly bad sunburn walking from Bronte Beach to Bondi. Mildy, because it was stormy - where else will you find beaches closed due to bad weather (rain and waves), yet still manage to toast your skin with overcast skies?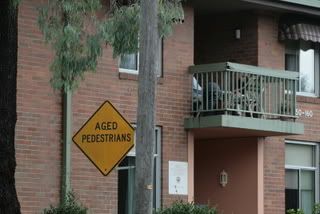 No worries, maybe it was the little pockets of sunshine that crisped me. Soundtrack alert: Hands Clean by Alanis Morissette.