The five guys on the trip were mostly newbies, save for visitsagada.com expert Benj, but that shouldn't have stopped us from doing the Cave Connection. Wait, I think it was the torrential rains that prevented us from doing so. There, a legitimate excuse. We opted for the regular cave exploration, and it definitely goes down on the list of "Best Hundred Pesos I Ever Spent."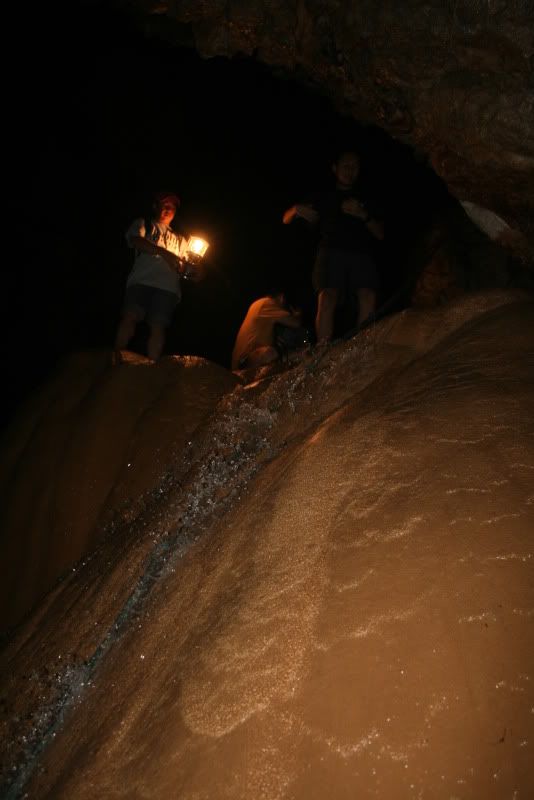 Going down the caves were dead on slippery, but after the initial 20 minute descent, you reach the non-slippery sedimentary rocks double as a very relaxing foot jacuzzi.
Though not a fan of rock formations hidden in the dark, Sumaging Caves in Sagada provided us with a rappel, lots of rock hugging, and plenty of interaction with the cavern. There was even a point where the guide had to lodge himself on the wall, then fling you down like a human vine (and you would be Tarzan).
Runner up reasons why this cave was more enjoyable than Palawan's Underground Cave: 1) it did not smell of bat crap; 2) the jokes about the rock formations were bad, but our guide was admittedly deadpan and honest at the cheesiness of it, we partially forgive him; 3) I did not have to carry the torch and the matching car battery to go with it!