Fourteen hour buses normally suck the fun out packing your bags for the weekend. Good thing on me, I had a bit of experience, as I've survived 24-hour bus rides twice already. Besides, I miss-scheduled my leave by a week, and had nothing to do since I was transitioning from old to new job.
Going to Sagada isn't much of a hassle - take the 11pm bus from Manila, land in Baguio between 3 and 4 am, then wait out the remaining 2 hours for the first bus to Sagada.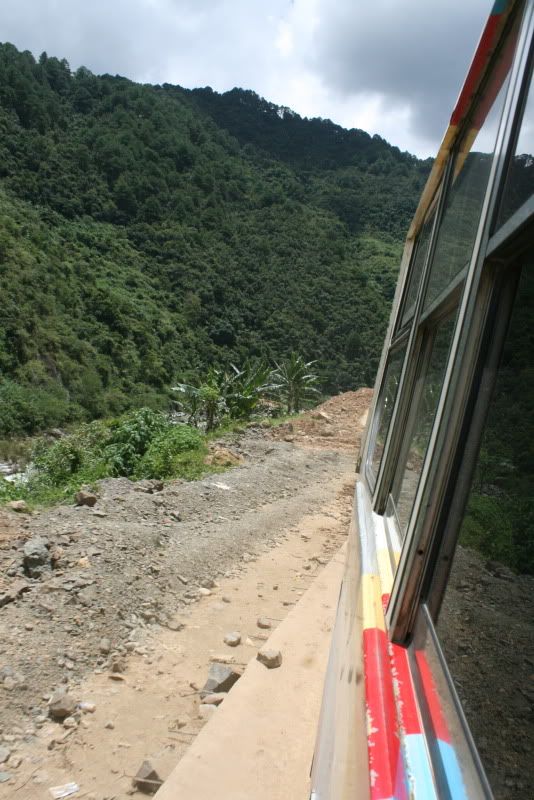 Apprehensive folk worried about landslides and below par roads might be surprised that Benguet roads are well paved, and the Mountain Province section is not that bad, with lots of improvements happening. Plus, GT Lizardo Lines have buses that are in better condition to regular (no AC) buses here in the Metro.
Arrival time: 1230pm with 3 stops, Baguio, and 2 small towns in Benguet. Payoff? fantastic mountain views left and right.