This is not a thank-you speech, but I'm feeling rather grateful right now. I would like to thank my
sister
for introducing me to the OC. One mild morning, in the wake of the end of the US Open (by now, you could've figured that I am a major addict), she decided to show me an episode of The OC. My guy friends have been ranting about it, and I wasn't rushing to work anyway, so I gave it the shot.
The episode?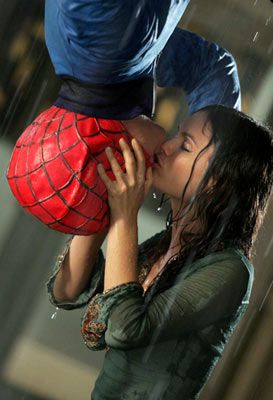 This one. I have both movie versions on Region I, so the reference couldn't be less than perfect. The music? This guy singing Champagne Supernova. Damn. Talk about setting the mood. Where is
What's The Story, Morning Glory
when you need it?(Mental note to self: must get one. Now.) Instantly hooked, I went on a treasure hunt for Season One. The whole thing took three days, a couple of nasty DVD dealers, and well, a couple of hundred bucks. Well worth it, but probably not worth your time if I just babble about it here. Buy the DVDs instead and see it for yourself! J
Just a rundown of my favorite characters in the series:
Ryan – Do you honestly think you can get away with just one look all through out the season?
Seth – You're funny. You remind me of me, in a less autistic way. Or maybe not.
Summer – Not my favorite character, but she sure looks good with Seth. Better yet, in a bikini.
Marissa – You are a drunk skanky who doesn't know where to position herself in life. What the hell is wrong with you, girl?
Sandy and Kirsten – Can anyone request for a better set of parents? Open-minded, forgiving, idealistic, good sense of humor, and did I say rich?
Anna – Love the goofy pixie thing. Where can I find someone like you?
Hailey and Alex – Must stop drooling right now…
I heard that Season Three just started. As of press time, I've got ten more episodes of Season Two lined up. Let's see how that goes.