So I ended up buying a bookcase from IKEA. Yey, but it took up all my baggage allowance - boohoo you, no goodies for you. Surprisingly, it only took 15 minutes for a Luddite like me to build a bookcase.
How did I do it? I bought myself a box of tools from IKEA as well, laid out all the materials I needed, and the manual was pretty easy to follow. No words were in it though, everything was illustrated. A bolt here, a nut there, a little pounding here, and voila, a bookcase. Look at the smug smile on this carpenter to be at the end of the picture series.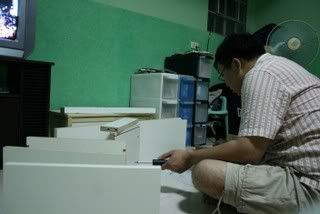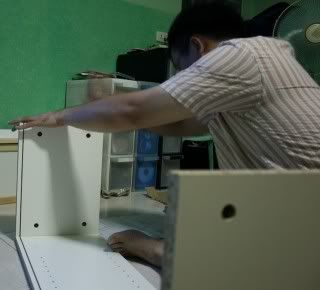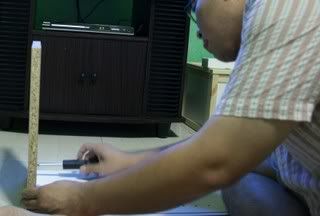 Here's the fitted out bookcase, with books (duh) and IKEA accessories (picture frames, lamps, pencil holders) I got from a year ago. Isn't that neat!