Don't judge me, but I incorrectly entered the PIN to my ATM card. No money, well, no nothing. So, it was time to catch up on the DVDs I wanted to watch. Academy Award winners, almost-rans, weepers, creepers and whatnot filled me over the weekend.
1.
Atonement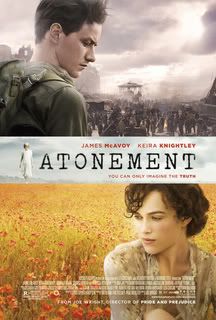 It took me three days to watch the movie, dozing off every 15 minutes, but by Day Three, I was fully captivated by the arresting scenery and deviously tangled story of Joe Wright's movie. A much deserved Oscar win for Best Original Score, but what stands out is the chemistry of the leads. There is something that will draw you to a half-lusty, half-yearning Kiera Knightley when she breathes "Come back to me", and a shaken-from-rage James McAvoy bellowing "Honestly. I'm torn between throwing you down the stairs or breaking your neck." Not really a fan of the romance, nor war movies, nor period pieces, but this one stands out as a beautiful exception.
2.
The Lookout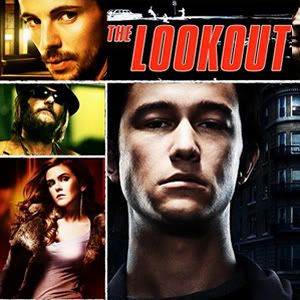 Equal parts heist movie and recovery-from-trauma tearball, indie favorite JGL turns in another great performance as a partially disabled janitor caught in a nasty friendship. Shades of Memento, anyone?
3.
Once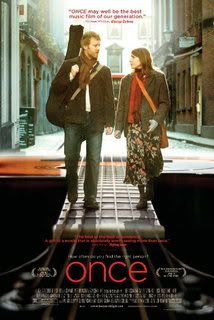 Well deserved for this year's Best Song written for a Motion Picture (both Oscars and Grammys). The awesome singing-writing-acting duo not only amazed us on their singing skills, but also on the earnestness that they showed in the film.
4.
The Last King Of Scotland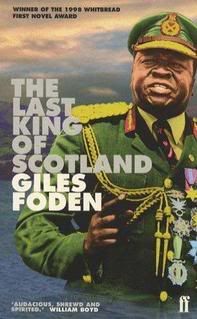 I am now officially a fan of Forest Whitaker and James McAvoy. Whitaker scores a homerun with a terrifying, yet magnetic portrayal of the Ugandan dictator Idi Amin. He starts genial, warm, yet comes out childish, then into an absolute terror. It's really an eye opener to see how leaders in Africa started out.
5.
Hallam Foe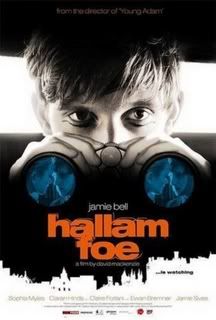 With Jamie Bell rescuing the acting disaster that was Jumper, I decided to catch up on his other films - have seen Billy Elliot before and it was a laudable movie, story- and performance-wise. Similar with this one, except that the story was a bit too muddy for me, and it felt that it meandered uselessly elsewhere. Anyway, the soundtrack is a treat too, so do check it out.
6.
The Kite Runner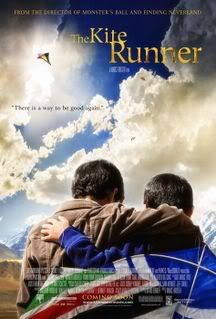 Is Kabul really that beautiful? It's just sad that whenever one mentions Afghanistan now, a different picture is painted. Well done movie, and while the whole ensemble is a triumph, the real tragedy is seeing a wonderful desert flower like Kabul being ransacked into a ghost town.