Oooh, long time. I don't even remember doing this for the Australian Open. I didn't even have enough time to write about that Japan trip, back-to-back summer shenanigans, but tennis. Yes, you, you've been nice to me, so time to pay back.
Women's Quarterfinals
Serena vs Sam
It's easy to go with Serena, here, but were talking clay. Apart from the fact that Slammin Sammy held her nerve to take out Henin in three sets. If this turns out to be a serving duel like what happened in Melbourne in January, this is a Serena show. I'm counting on the clay to boost Sam's chances, so I'll give it 3 sets, for an upset.
Yaroslava vs Jelena
Roland Garros is usually a good platform for surprise quarterfinalists, but hopefully this only becomes as a springboard for Shvedova. It was a convincing with for Jankovic over Hantuchova, and I really hope she pulls herself together, because to be honest, she is a contender for this title, apart from the fact that this may be the surface where she has the best chance to do so. Straight sets for the Serbian golden retriever (I'm talking about her game).
Francesca vs Caroline
While Caroline is a solid baseliner and can probably has more in the tank to propel herself to the semis, I'm a bit wary of the Italian veteran. She's got the skills, the guile, and the physique to see her through. 3 sets for Francesca?
Elena vs Nadia
A battle of veterans, is most likely going to be a battle of headcases as well. Rooting for Nadia, she's been doing well at the slams, but she defeated Venus with much conviction at the previous round. Having said that, a SF for Elena (or a probable final) isn't as bad as well. I'll go straight sets for Petrova.
Semis and Final
Long shot but hey, Jelena over Petrova in the final.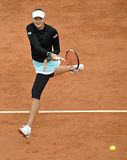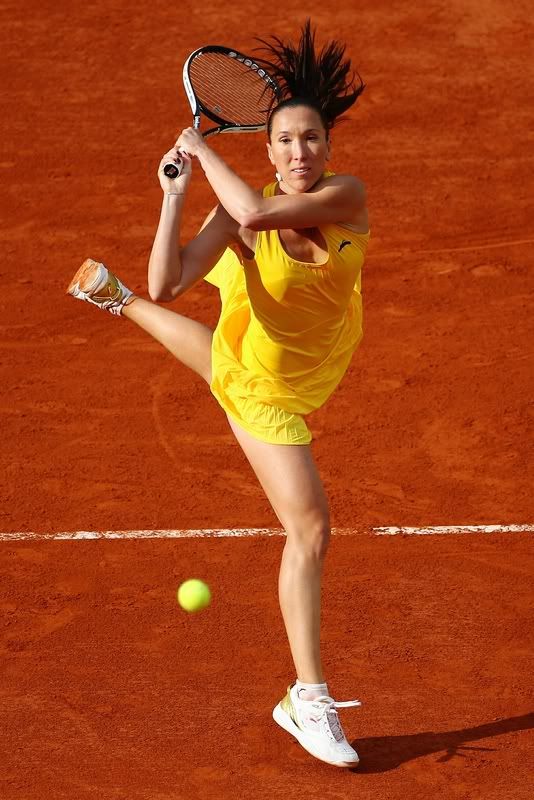 ------------------
Men's Quarterfinals
Federer vs Soderling
Tricky call this one. Apart from Federer and Nadal, no one has looked more daunting than Soderling. He's out to prove that his historical upset last year was no fluke, so, and he attempts to score another monumental upset this year. I would think that pity Sod, he could actually go deeper in the draw, but not with Federer polishiong his 14 straight win over the Swede.
Youzhny vs Berdych
Finally, a good GS showing for the tall Czech! It's been a genial claycourt season for him, but as always, it's been a mixed bag of results for him. Which provides no help in calling out this match. But this should be a good 5-set duel on Lenglen.
Melzer vs Djokovic
Again, Djokovic has been considered the sleeper hit in Paris. While the Roger-Rafa rivalry has been reignited, Nole has been quietly living up to his seeding, and nothing more. The draw gods have opened up his quuarter fairly well, and that should boost his chances if he wants to get past Nadal in the succeeding round. Good serving, and even better scrambling from the Serb should earn him a 3-set pass to the semis.
Almagro vs Nadal
Last time this happened, I thought it was going to be a good match. Almagro went home with three breadsticks that day. With the way Nadal has been dominating the red dirt all over Europe, don't expect anything to change this time around.
Semis and Final
This will mark Roger's 2819th straight GS final. Yes, we know. However, look at that mouthwatering Semis between Nole and Rafa. Friday night lights showdown! I'll catch that after class, and better be a good one.
Suunday, will be a rematch of 2008, but don't expect the result of 2009. It would be nice for Roger to claim (and retain) the Coupe de Mousquetaires at the expense of Nadal, but most unlikely. Sure hope I'm wrong (I love vendettas), but Nadal is king on clay, and with those knees running full steam ahead, there's no stopping the Spanish juggernaut for his 5th crown.