Time for that annual physical exam - it better be now, before I stuff myself silly with Christmas goodies high on fat, salt, sugar, and cholesterol. While last year's ordeal found me inhaling ammonia after passing out (long story, but I am man enough to admit that I did faint after blood extraction), this time, I was more keen on staying awake, un-bored, and patient (bad pun!) while going through the whole process.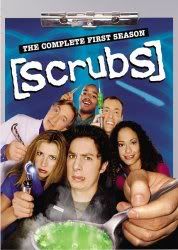 After finishing the first season of
Scrubs
, being locked in a medical facility full of people wearing scrubs does get you a bit paranoid. As a summary, watch Scrubs, it's funny, and like they say, laughter is the best medicine.
ps. It's on my Amazon wishlist *wink wink*
more winking going on....